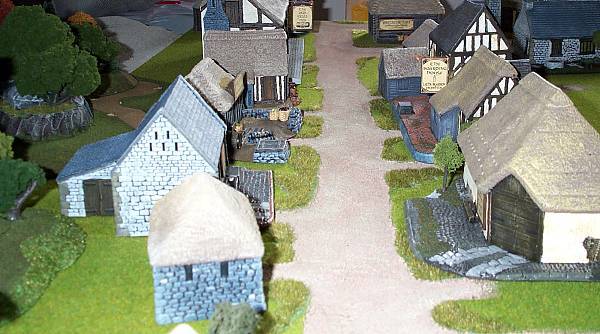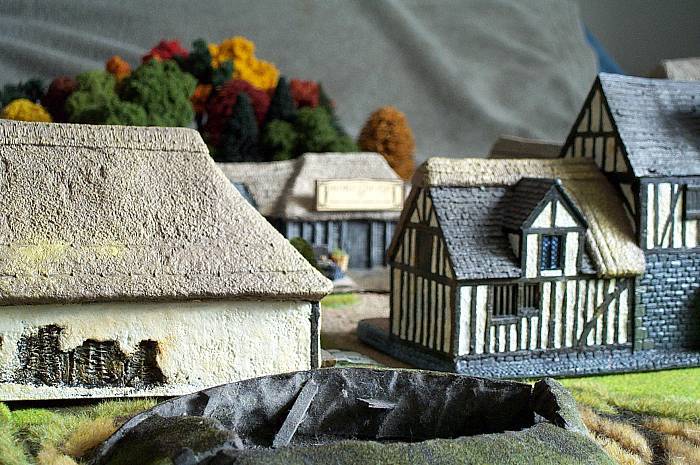 Here are some full town photos. The bases were laid out and terrain made in their full 20 inch X 30 inch foamboard foundations. Three of them. There were some additional side boards, such as Storm Silverhand's Farm, her sister Sylune's ruined cottage, and plans for the Water Mill as well.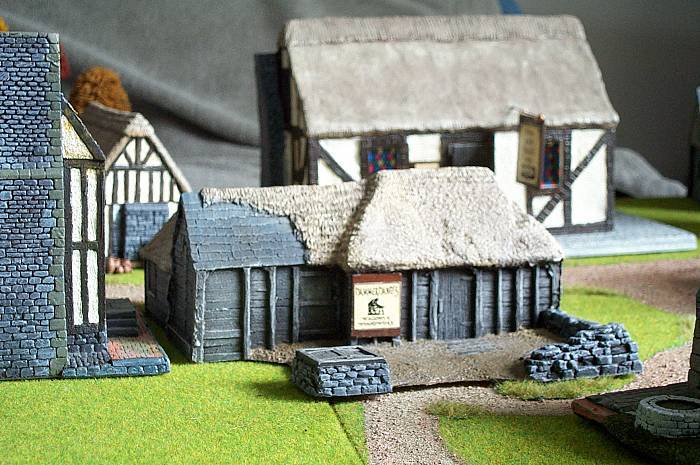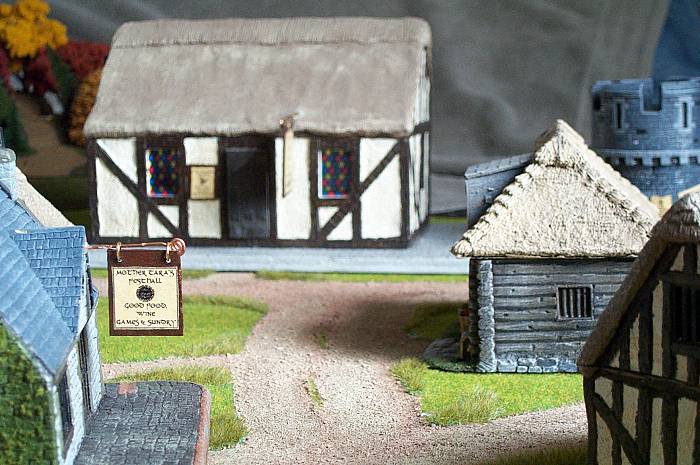 Every home and business was made with existing or customized Hudson and Allen Studios products, all in 1/72 scale. Perfect for use with the current Wizards of the Coast Dungeons and Dragons miniatures.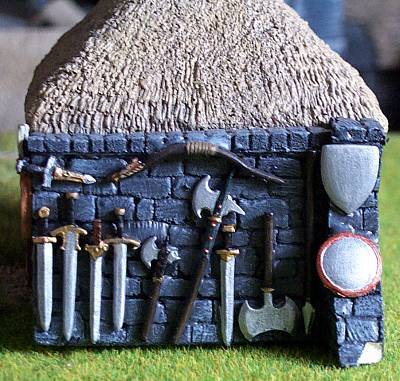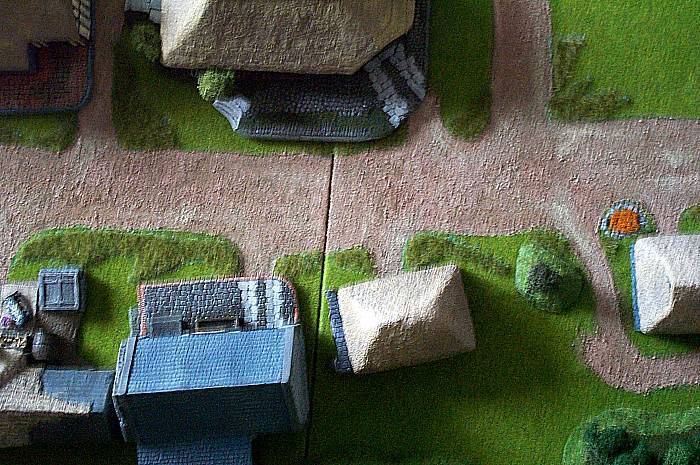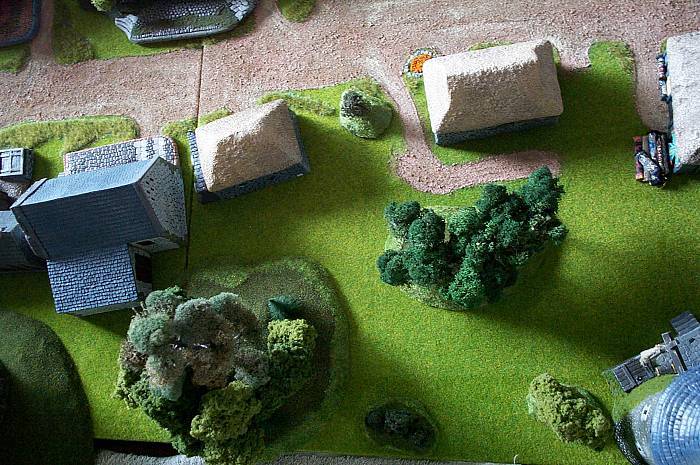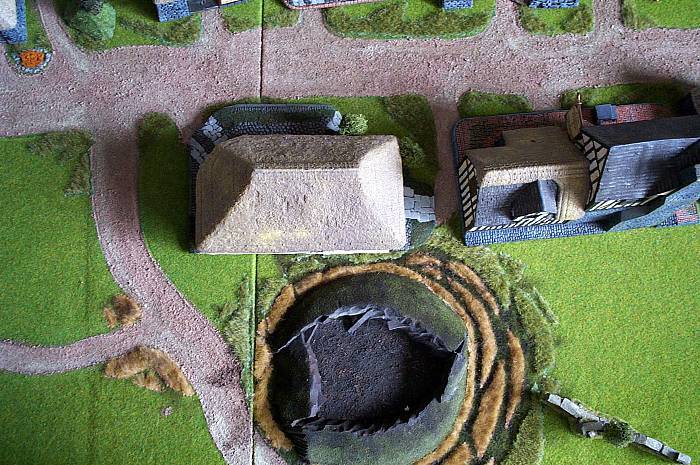 A few aerial shots of the downtown proper, and of Elminster's tower. Note the blasted remains of Erek's Pit!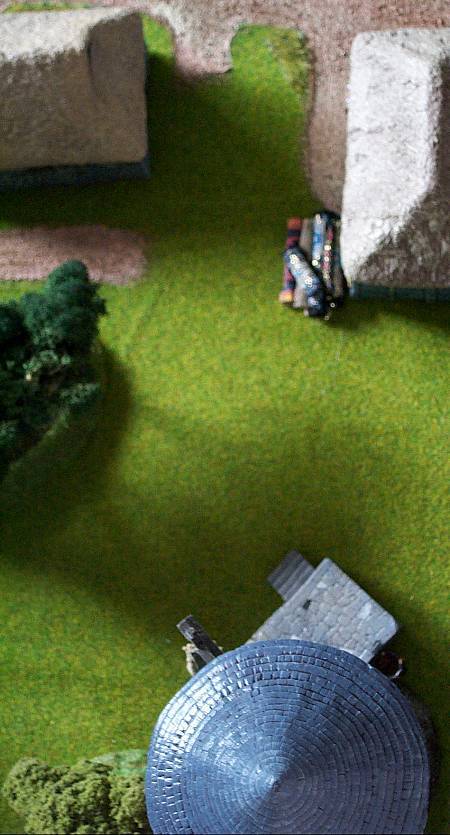 Elminster's Tower, complete with a detailed upper interior, and of course his loyal scribe tenant below.