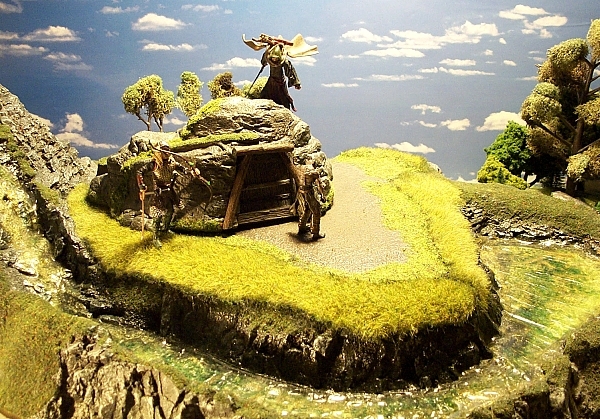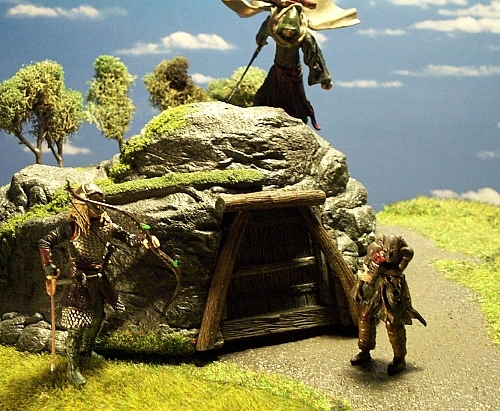 This piece is actually modular. I can rearrange it into any configuration I want. Close to the water...away from it, or move the cave piece to any type of terrain I want from swampy to Ashlands.
It was actually the very first Morrowind terrain piece I created. The base was a FormTech cave piece made for 1/72 Scale (25 mm) figures. I worked out the cave entrance, since Morrowind has a very distinctive type of cave entrance, from various pieces from other horror and fantasy larger figure backdrops. The overall look I am very pleased with.
The singular cave piece.
I can place this cave piece in any setting to recreate places from the game.