Just a little note about life in general.
I have been doing this for more than half my life, and a great deal of it for the simple pleasure of it. It is no secret that the addage of the "Starving Artist" is often based on some pretty mean real experiences. As one of them, in a community of many I am sure, this site as well as my works will be shared until life doesn't permit it anymore. A great many of the commissions I have done, and for those of the popular toy fan related figure sites out there, have garnered monies that in all honesty have enabled my spouse and I to have healthcare, or dental care. Some of what I may show, doesn't exist anymore, or may be in the possession of others who have graciously bought my craft for their own appreciation, or to most generously "help us out". To them, I offer my most humble thanks.
Just click this address to send me mail:
"Let the writers write, let the painters paint."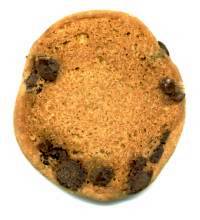 Believe it or not, this was an ACTUAL COOKIE. Too wild.