Here is a selection of test shots with the figures and the terrain pieces, as I wanted to guage the feel of the imagery. Aside from Elder Scrolls related custom figures, there are some that are inspired by Fantasy and Sword and Sorcery. I hope you enjoy these various offerings.
MATURE IMAGE WARNING: Some of the figures portrayed were customized to nude forms. Since the theme is fantasy, Sword and Sorcery, and so forth, some were done so to show their roles or details. Some are tattooed, others bear markings that are luminescent, like Gatanas the Markynaz. Also, I often craft the fantasy clothing from material items and the nude form enables me some freedoms when there are image changes.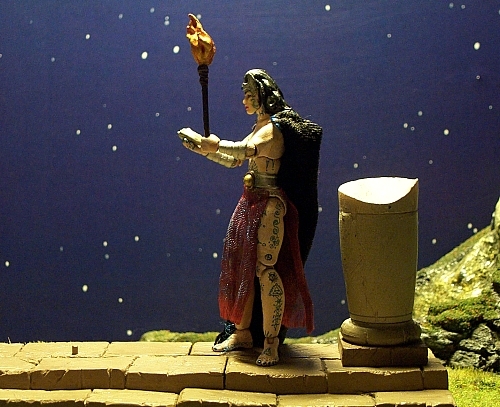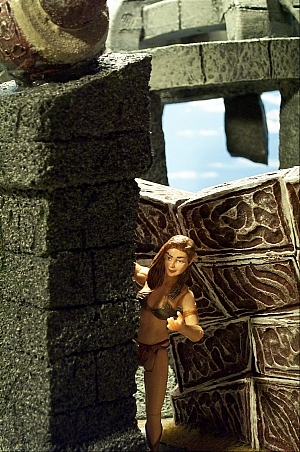 The Daedric Markings of Gatanas the Markynaz.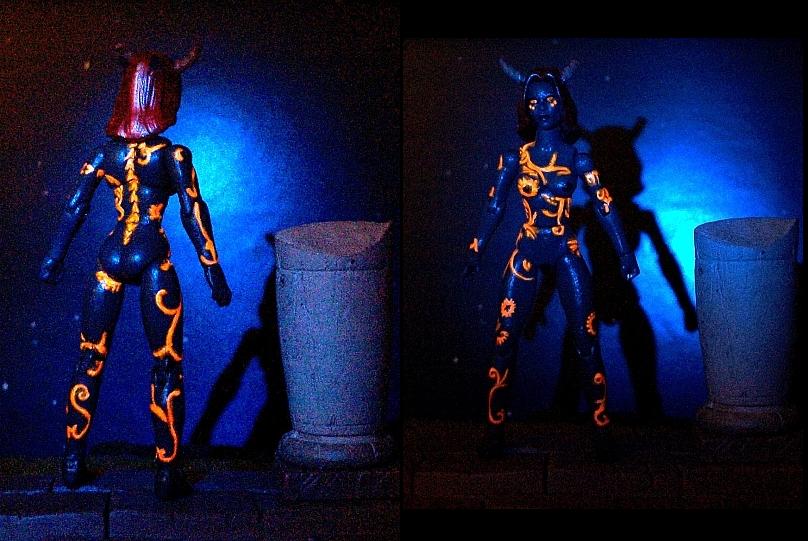 The character of Gatanas created by Westly, Princess Stomper, with markings by Alienslof.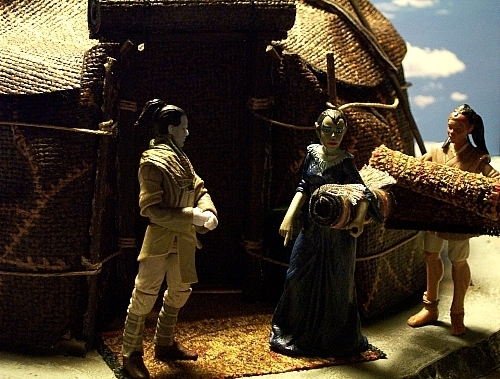 A 1:24 Scale Shareel, from Morrowind Comes Alive.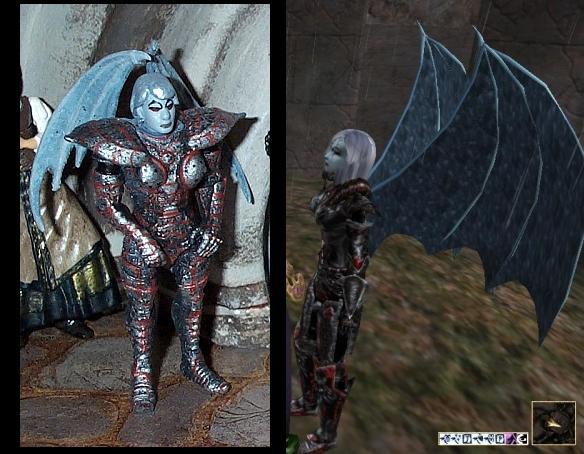 The character created by the talented modder Neoptolemus.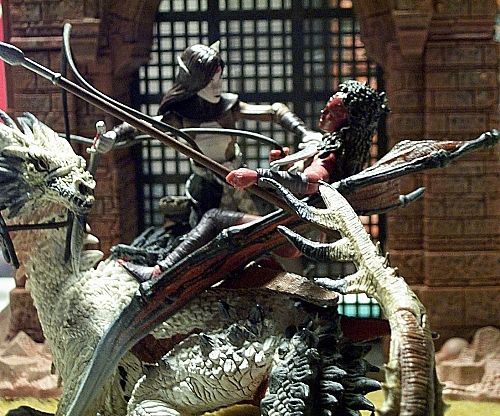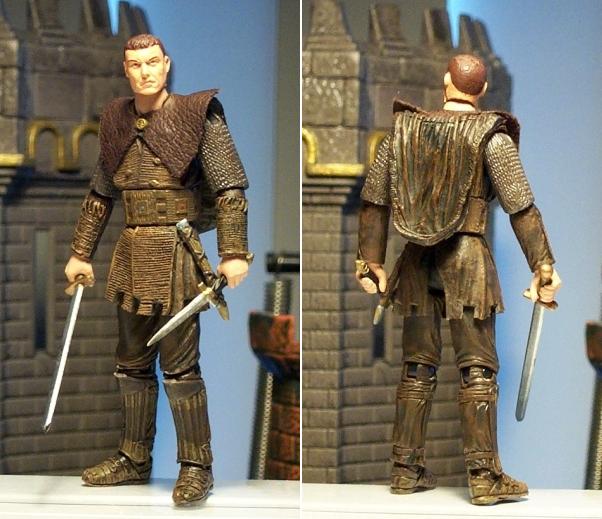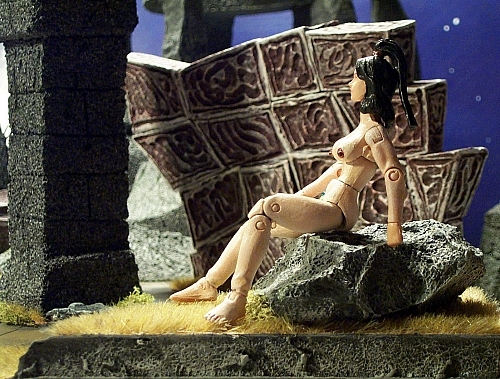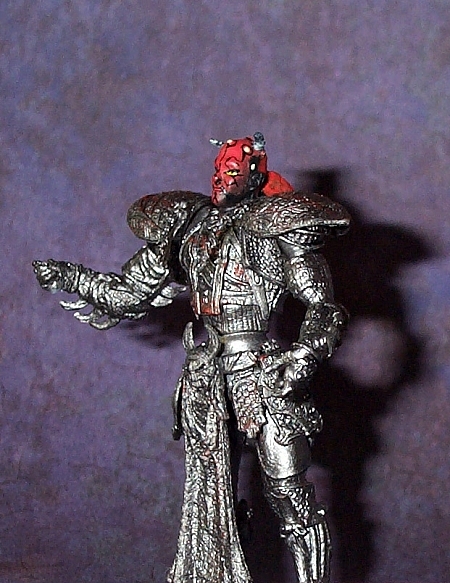 The Makings of Luthien Morvayn.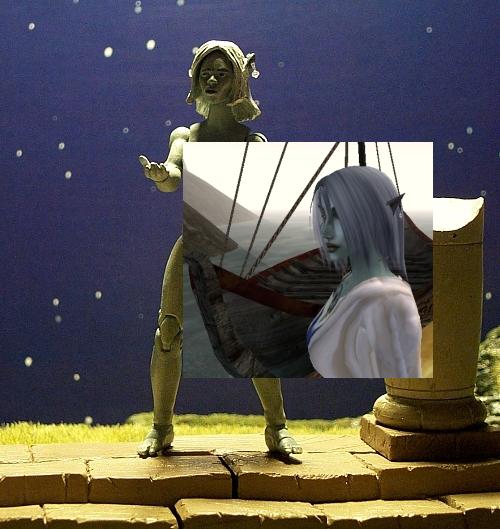 Neoptolemus' MCA character is one of my favorites, who I also wrote about in my novel.
Solveig, the young orphaned cousin of Laurenna.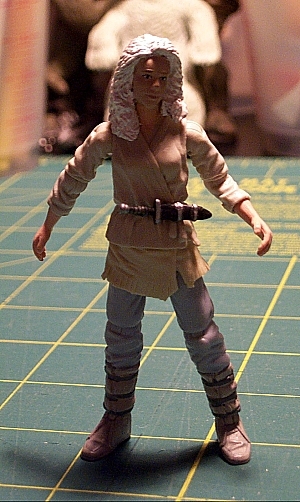 From the White Wolf of Lokken Mountain by Emma. (1:18 Scale)
Shareel (1:18 Scale) from Morrowind Comes Alive.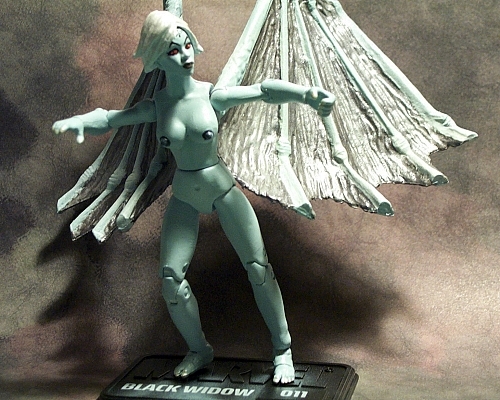 A preclothed rendition of Neoptolemus' great MCA Companion.